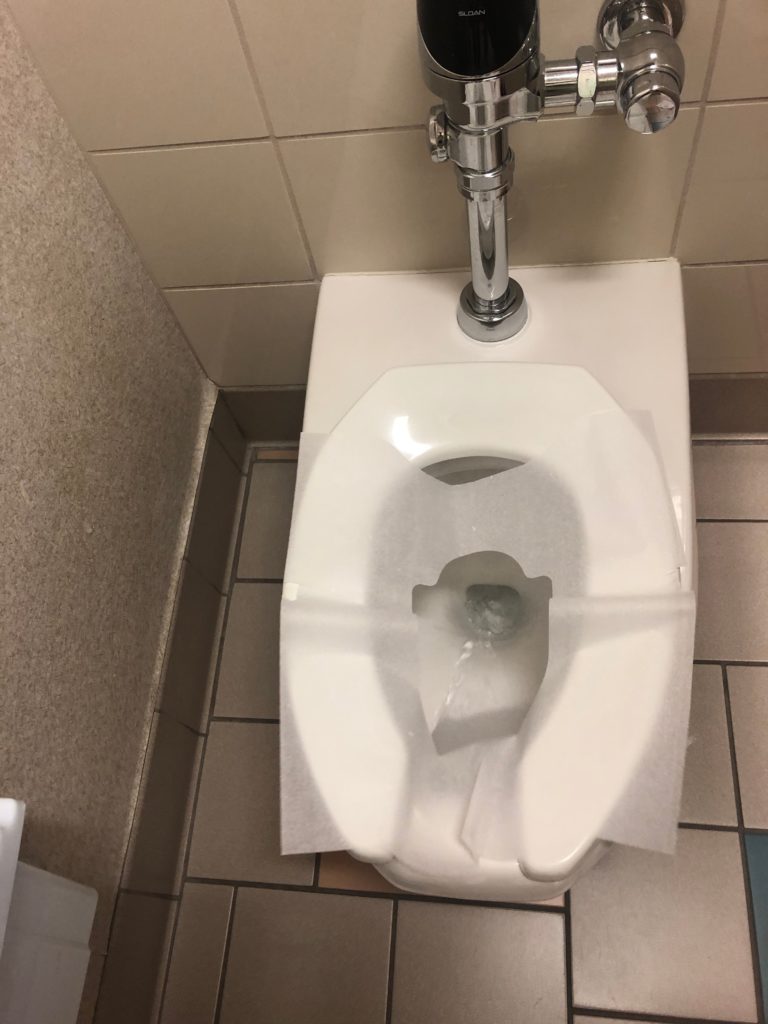 When I was a kid, we called the toilet the stool. Mother would say, "Did you flush the stool?" A google search gave the mighty seat many names, including lavatory, water closet, latrine, throne, head, and john, to name a few.
In my youth, it was not ladylike to say pee and poop," but in reality, it is a multi-daily necessity. We are lucky in America to have toilets. In China, there are slits in concrete where squats are required. Many parts of the world don't provide even concrete or slits.
America's more upscale public restrooms provide thin tissue paper seat covers to protect our skin from touching the surface hundreds of people previously sat upon. The commodes also flush automatically–convenient.
The experience causes me to laugh, sometimes loud enough that people look my way as I exit. I'm sure they wonder what I find so entertaining.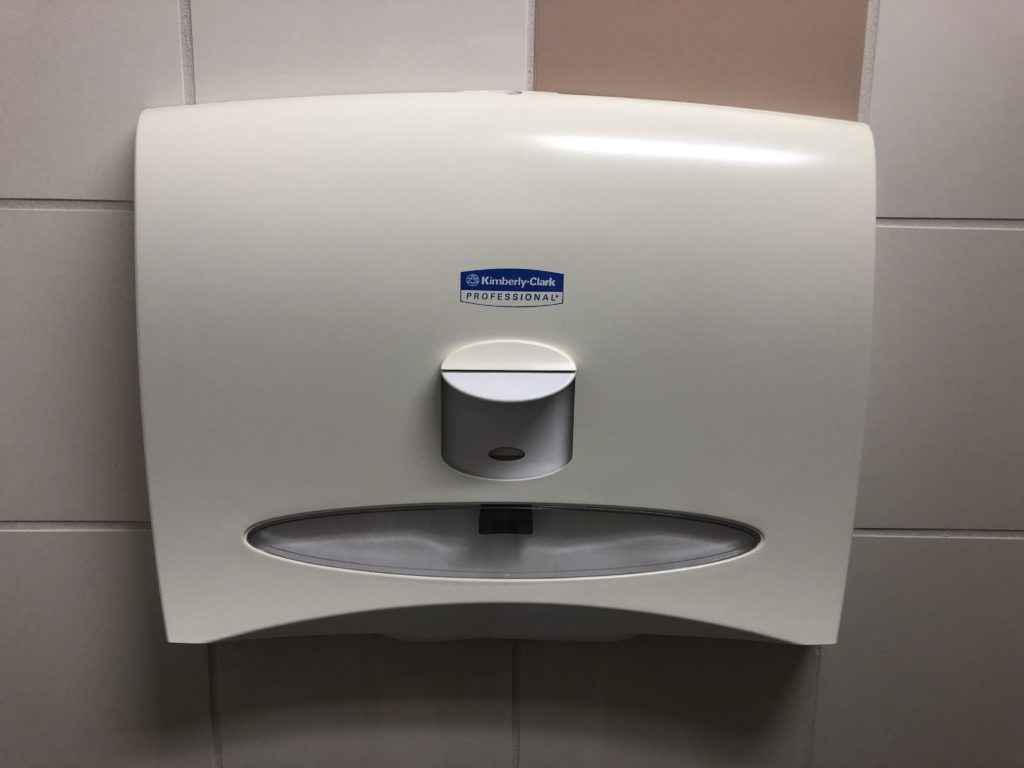 Before doing extensive research, I used to lift up or pull down the paper out of the wall container, give the protective cover a little flip, and place it on the stool. Often before I sat down, the flush would happen, my paper would disappear down the hole, and I still hadn't unzipped my pants.
I often looked into the swirling pool of water with hands on my hips, big eyes, and a smirk.
There is a skill in peeing in a public toilet. One must think backward. Walk-in, fasten door, unzip pants, push underwear down with knees apart to keep panties from falling on the floor, THEN, without breathing, reach for the paper, lay it gently on the seat, turn around quickly, and sit down fast.
Sometimes that doesn't work. The paper can be sucked into the water if you get the drop-down flap in the back and not the front. The flush has captured as many as four protectors before my bottom hits the seat.
You can know, after four attempts, I am gut laughing.
I've decided it is a science, and as with any research, there are variables. All toilets don't activate on the same movement. Some flush before the door is closed and latched. Some are so loud it scares me, and I jump. Some are very powerful and I get wet before, during, and after. 
No matter how gently I remove the paper and attempt to place it in its intended position, the moving water, even without a flush, can swallow the flimsy toilet seat cover.
Sometimes the throne won't flush at all. I wave my hands, jump, dance, and nothing happens. What's a girl to do? Toilets are like toddlers: they are either sleeping, adoring, or having a tantrum.
Being a clean and sterile sort of person, I am grateful to be provided a skinny inadequate paper to shield my private skin against someone else's body fluids. I also appreciate the humor. It comes free of charge from the live "sitcom."
Oh, do wash your hands.