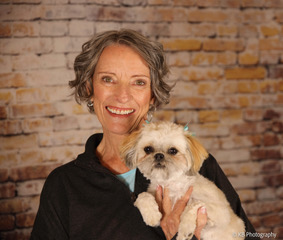 Jennifer Goble, a rural Colorado native, feels fortunate to have been born and raised in Akron, a small town on the northeastern plains.
A farm wife for thirty years, she has three children and seven grandchildren. She has taught, counseled, and developed educational programs for students from preschool through university graduates, earning a Ph.D. in Counseling Education from Colorado State University.
Jennifer has owned and operated her private counseling practice for twenty-five years in Colorado and Arizona. Working with rural women and families is her compassion and her top area of expertise.
Semi-retired, Jennifer and her husband enjoy traveling. They currently call Estes Park, CO and Sun City West, AZ home.
Other than six years in downtown Denver, Jennifer has always lived in rural communities. Women's issues have been her primary area of research.
Her new project is focusing on giving rural women a platform to tell their stories – to be heard.
Licensed Professional Mental Health Counselor: Twenty-five years
Columnist 2010-2017: South Platte Sentinel in Sterling, CO
                        2014-2017: Akron New Reporter in Akron, CO
Author: My Clients…My Teachers: The Noble Process of Psychotherapy
Speaker: Personality Types and the Value of Stories
Contributing Blogger for Northern Colorado Writers