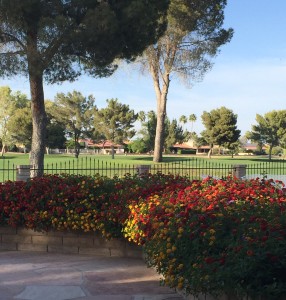 I walked into a local thrift store in a small mountain town and heard a female voice say, "Ya, he walked in and said, 'I'm gonna divorce you!' and I said 'HALLELUJAH!'"
I chuckled to myself and continued my scavenger hunt. I never saw the woman, but I did figure out she was on the phone to someone she hadn't talked to in a while. She had the phone on speaker, and I could hear the man's voice too. She seemed to be hitting on him; reminiscing about high school, giggling, comparing the town they grew up in with where she was living now, giggling, and remembering the fun they used to have t-o-g-e-t-h-e-r. Then she said, "My husband and I would love for you to visit!"
I chuckled again. It was funny she didn't care one bit who heard her total conversation. Nor did she hide her flirtatious comments.
Such is the fun of living in a small town. Everyone knows everyone, so there is no need to be discrete.
Small towns are a little like New York City. People dress to suit themselves, speak their language and don't care what others think. The difference is, in a small town people care about each other. They care even if they don't like them. In the city, nobody cares.
In a small town, a stranger is the topic of curiosity. In the city, everyone is a stranger unless they are famous, then they become the source of conversation. In a four hour flight, I can go from total anonymity in the city to a small town where people say, "Hi, how are you?"
I used to run on country roads, and the cows would turn their heads in unison to stare at me and Buster, the dog. In the city, I have to be hyper-vigilant not to get hit by people walking. Nobody sees me. The extremes are humorous.
I feel freer in the city where nobody knows me or cares. But it could grow lonely since I am so accustomed to connections and accountability.
I think I like my life. I get a strong, warm dose of small towns plus vacations in the city. 
No wonder I laugh a lot.
Until the next time: Live while you live!