Written By:
Helen
From:
CO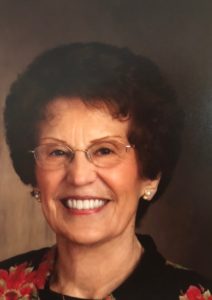 I was born in 1925 out south of town at my Uncle Steve's house. The government tried to move men from the east to come out west and farm. They helped him get land and build a house. After his wife died, Steve convince my dad to come from Grinnell, Iowa, to live in the house. Dad had to agree to let Steve live with us until he died. So, we lived out there, and Steve lived with us. I went to the one-room grade school until I started fifth grade in town.
We had to move to town because of the dustbowl days and depression. Nothing would grow, and we couldn't eat. Cows were dying. There was no grass. Daddy went to work for the WPA. (Works Progress Administration) He didn't get money at his job, but this little ticket would come in the mail, and he would take it to the courthouse where they would give him money for groceries. We never had money. The only money we had was from mom cleaning houses for people when Akron was a big town. I don't remember knowing anything about a candy bar.
There were seven kids in my family. A boy at each end and five girls in the middle. My oldest sister ran off and got married. My next two sisters graduated high school. I was third from the youngest, and as I finished grade school, mother took sick. I went to my Freshman year in high school, but then I quit because I had to take care of Mom and my little sister and brother. I was a poor student. I was more content in working hard for mom than doing my studies. I had to ask questions continually. As a Freshman, I had to take Algebra, of all things. I thought if high school was like that, I didn't feel bad for not finishing.
When I was eighteen, Mom was very unhappy with me when I met Roy. In six months time, I wanted to get married, and I did. I had Dad's blessing but not Mother's.
We got married at the house. The Four-Square church didn't have a preacher, so Mr. Johnson from the Assembly of God came and married us. Mother was not happy. Roy and I rented a cabin around Sterling.  After a couple of weeks, we went to visit my family. Teasing, my brother Richard said, "After two weeks, you are probably pregnant." I said,  "I'm not going to get pregnant married to a trucker."
Even on my wedding night he dropped me off at the motel and left for Lincoln. I suppose it was twenty years before I ever told my mother. I know she would have hated Roy if I had told her what he did.
How I met Roy was, he came through Akron. Four or five guys were in town at Odell's Cafe. My friends called and said, "Helen, come down to O'Dells. This trucker guy is here, and he is going to take us out to the buttes." I had to coax my mom and dad. They didn't believe in that kind of thing. I cried, "I never get to go anywhere!" They gave in and let me go, with a curfew of course. I went half running down to the cafe, and off we went out to the buttes. When he parked the truck, everyone else took off, and I got out of the truck and stood there. Roy said, "Let's walk up to the top there." Before we went back to Akron, he said, "Would you like to sit in the front with me?" I said, "Oh, no. My friends sat in front on the way out and I don't want to hurt their feelings." He said, "We don't care what they think." So, I rode in the front.
I thought I would never see him again, but six months later, a truck parked in front of my house. Mom and Dad were home, and I introduced him as, "This is the guy who took us out to the buttes."  Roy, looking at the piano, said, "Who plays the piano?" I answered, "My Momma does. I only play cords." He said, "I have a mandolin out in the truck. If I brought it in do you think you could cord while I play the mandolin?" I said, "I don't know if I can, I never have." We had a lifetime of music in the house. Dad liked Roy's music, but Mom didn't approve of Roy being a trucker.
One night when he came through town, we went to Ft. Morgan to the movies. Driving through Brush, there were little beer places along the street. He pulled into one of those. I followed him inside. The waitress asked what we wanted to drink. Roy said, "I'll have a beer, what would you like? With a bit of a grouchy voice, I said, "I'll have a glass of water, thank you." Roy said, "You don't want something else to drink?" I said, "No, I don't drink." One night he told some friends the story of stopping at the beer joint. He said, "I knew right then I was going to marry her. That's the kind of woman I want!" Hearing what he said pleased me so much.
Life has been good. If I had it to do over, I wouldn't change a thing. You learn as you go along. I've had a home to live in, and finances from the government. (Medicare) It is just enough money to make me happy but not enough to make me greedy. I've had the same Mary Kay car (a car my daughter Bonnie was ready to sell) since Roy closed his eyes in January 2001.
Dr J's Comments
Delightful memories from a ninety-three year old lifelong spunky woman. She is the mother of a dear high school friend and holds a special place in my heart.