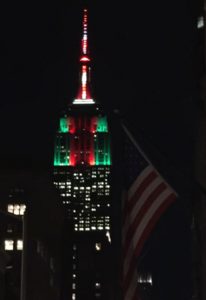 In retrospect, the two months went incredibly fast. It will take some time to digest and discern all I did and what I learned from it all.
But for now, I am feeling a bit weary as I went non-stop. Having so much fun is exhausting.
I had an angel on my shoulder, as I didn't fall, didn't get sick, had no harmful (maybe a scary one) encounters, and the weather was cooperative for all the required walking.
My Airbnb apartment was adequate, the location couldn't have been better, and as I write this, I miss the cozy little place.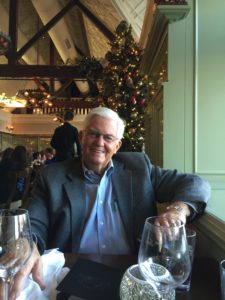 During the two months, my husband Cal was there two weeks, and my daughter Trina and granddaughter Paisly were there one week. That left five weeks for me to make it on my own; something I haven't done for several years. In the future I might be a little hard to live with; I refreshed my independence.
I relearned people are the same everywhere. Most are pleasant and helpful, some disconnect from others, and a few are nasty. I tried to fall in the first category.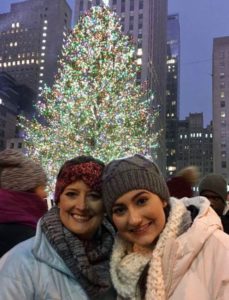 I also relearned NYC is like a foreign country, and the discrepancies between the wealthy and the destitute are visible at every turn. It is a very liberal city, and they are not happy with their mayor or the new president.
It is a city of endless choices; entertainment, dining, education, and, of course, shopping. I never had enough hours in any one day to do all I wanted. It is also expensive. I tried to be fiscally responsible, but I failed.
You know what? I don't care. I will never forget all I saw and experienced. It was worth every penny. I am proud I valued my goal enough to put my money where my mouth was.
Do you know what else? I love NYC and am so grateful I had and took the opportunity to experience two months of firsts in a city I have been drawn to since I first visited in the 1970's.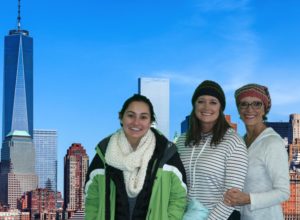 Now, YOU do what you want to do. If not now, when? Your goals and dreams are as valuable as anyone else's. And, we're only guaranteed this moment. Tomorrow is a gift we might not receive. You go — Now.
I am back to what I love doing, writing rural women's stories. Stay tuned; women have intriguing, transforming, and thought reflective stories. Use my site to write your stories or stories of women you admire.
Call me, and I will come to your home, and you can tell me your story.
If you don't tell or write your story, who will? Write your's while you can. If not now, when?
Posted 1-22-17