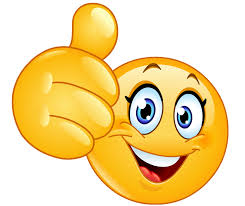 I've had a great week—My first granddaughter, Ireland, married her best friend, Noah, at a beautiful outside Rocky Mountain wedding, and Lucy is back from training. These events are not comparable or equal, but they were both eventful. The soggy Fourth of July, with canceled fireworks, put a damper on the week, but the stellar still outweighed the disappointing–standard for life in general— a little sweet mixed with a little sour and lots of variety in the middle. It was an excellent example of the bell curve.
The expression, "Expect nothing—enjoy everything," was confirmed again. I made a conscious decision not to take my phone to the wedding and, therefore, not spend my focus on taking photos, which is what I usually do. I expected nothing of myself; I was the grandma, after all. I just showed up with a smile and enjoyed the setting, my memories of her growing up, visiting with family and friends, the speeches and toasts, and dancing. I expected nothing and enjoyed everything.
As for Lucy, I had many fears before I picked her up: Would she know me? Would she still have her personality? Can I learn the commands? In other words, I had high expectations of myself, Lucy, and the trainer. My expectations caused me anxiety. They were in vain, as with most worry and fear, because all went well. She was excited to see me, helped the trainer train me, and did exceptionally well when I got her home. We walked to the post office, and she didn't pull but stayed at my heels and sat whenever I stopped. She was adorable, and I was so proud of her and happy that she had three weeks of excellent training. Her new command words are out, place, heel, sit, down, and here. We both have a ways to go, but I am a happier dog owner than I was three weeks ago.
Both events, the wedding and the Lucy training held bits of stress, joy, and future blessings, My message for you this week is simple, trust others. I trusted my granddaughter and her visions to mastermind the wedding of her dreams. She wisely chose a kind and talented young man for her forever life partner, and their happiness made me happy too. I also admitted I was not a skilled dog trainer and trusted a stranger with Lucy. It was a wise choice and worth the reasonable cost and the three weeks away from my precious one-year-old Shih Tzu.
We don't always need to be in charge—maybe others can do it just as well or better.
Until the next time: Live while you live.
Jennifer Goble, Ph.D., LPC, is the author of "My Clients…My Teachers," and the blogger and writer of Rural Women Stories: www.ruralwomenstories.com.
Powered by WPeMatico