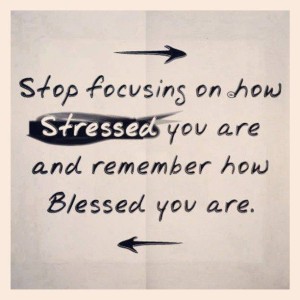 Stress is the culprit
Every person is born with the ability to be intimate and to make changes.
If true, why does every person not make needed changes and experience rich intimacy?
If it is possible, why not just do it? What holds us back from having rich, intimate relationships with people we really care about?
The answer is stress.
No matter our age, stressful events can cause distress. Stress creates memories in full color with smells, visions, and sounds that can imbed in our minds and interfere with our present lives. Past stress, crisis, and trauma can interfere with our ability to be truly connected to another person.
We have all had past events that were less than pleasant. Some were possibly traumatic, violent, or abusive. Each event could have created negative self-talk. Examples might be: "When my spouse does not listen to my opinion that means I am stupid." "When my boss expects me to work overtime with no extra pay that means I am valueless." "Because my parents spend little time with me that means I am unlovable." "When someone yells at me that means I am a bad person."
In truth, the examples reveal; the spouse is not an effective communicator, the boss takes advantage of employees, the parents have misplaced priorities, and someone is having a rotten day.
It is the false negative self-talks we create from what someone did to us that causes us to put up protective walls. We allow memories of stressful events to become brick walls surrounding us. We believe those walls keep bad things from hurting us again, but truly they keep us imprisoned.
If you are struggling with an inability to maintain intimate relationships, you might want to consider individual counseling. With kind, patient help one can recall the details of trauma and view it from today's perspective.
If you can identify your untruthful self-talk, you can de-stress. If you can de-stress, you can transform your painful past and release the fear that keeps you from being intimate.
Recalling stressful events is hard painful work. But, imagine being free of the guilt, shame, and restrictions that accompany those events that are long gone and serve no useful purpose.
Take the past stresses of your life that cause you distress and de-stress them. You have nothing to lose but fear.
Today is 12-12-12. You will never see this date again; let go of stress and enjoy your intimacy.