Connect with grandchild by vacationing together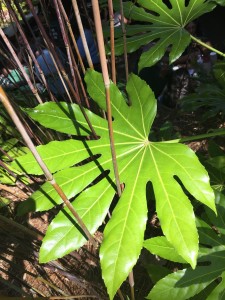 I just returned from San Francisco with my thirteen year old granddaughter. We were gone a full week and had a blast. We toured, biked, shopped, walked, and ate until we were exhausted; a good tired.
It was just the two of us; just Grandma Jenn and one thirteen year old granddaughter. We were together 24/7; quite a shift from seeing each other only on holidays and occasional celebrations. We know each other a lot better now; the good, the bad, and the best.
Now we are back home, and as I look at the pictures, I know it was worth the time and energy. Memories are forever, even as they get distorted over the years…priceless.
Every night I would write about the day; where we went and what we saw. Then I would ask my granddaughter two questions: 1) What did you enjoy most? 2) What did you learn? Her answers were quick and predictable; what one could expect from a young teenager.  She paid attention and made the best of each situation.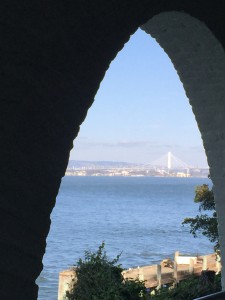 At the end of her "Grandma Trip" I asked her the same two questions about the entire trip. She enjoyed most the bike ride across the Golden Gate Bridge (in the rain) and the rocket boat ride. What she learned was centered around the Alcatraz tour. I agreed with her. Those activities were combined with fear and excitement; emotions conducive to memories. As a woman who was born, raised, and lived in rural America for all but six years, it is a treat for me to travel with my grandchildren (seven total) and get to know each other a little better. Living away from the big cities doesn't always afford the luxury of visiting places we read about in history.   It gives us all a broader perspective of ourselves and our world.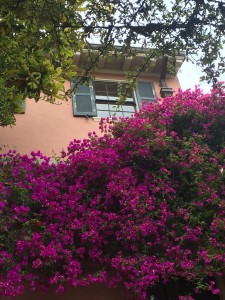 So, all you country Grandma's, take each grandchild separately on their own special trip. It doesn't have to be expensive or complicated – it only needs to be fun and build connections.