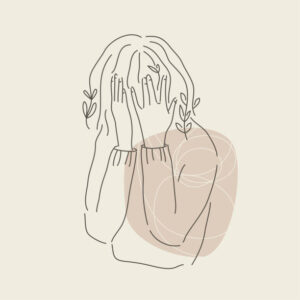 We are in the peak of summer, and even though we look forward to sun, fun, gardens, and flowers, summer is not free of anxiety.
We might think we have lazy days and s'mores by the campfire at night, but with pleasures comes less routine, often stress on our budgets and more planning and packing than usual. We are lucky to live in a farming and ranching area, but summer also brings violent storms, tornado sightings, and hail to destroy crops, ruin roofs, and pit cars. These examples do not alleviate the equation: Stress + Fear = Anxiety.
Tasks such as running late for appointments, expectations of remembering everything for a day at the lake, or beating yourself up for the extra ten pounds you magically acquired, can contribute to anxiety.
We must take responsibility for our anxiety because we can say "NO." We don't have to pack our days with to-dos, and the pressure to be on our phones is on us.
People with anxiety deal with it all year, but contrary to logic, it doesn't subside in the summer.
We can do many things to manage anxiety, most of which are healthy practices:
Eat colorful food.
Maintain a bedtime routine.
Don't eat or exercise late in the evening.
Focus on your breathing when you feel afraid or stressed.
Choose compatible friends.
Manage your thoughts
People who believe things will work out as they should have less anxiety than those who jump to the worse possible outcomes.
Your brain or body racing is your first signal to stop—breathe—and get in touch with your five senses: Identify three things you see, smell, taste, touch, and hear. It only takes a few seconds, and with practice, it can lower your heart rate.
Determine what you most enjoy. As long as it isn't illegal, immoral, or addictive, work it into your early morning hours. Few things work better to hold anxiety at bay than beginning each day doing what brings you joy. I play Wordle and four games of free Mahjong ( myjongg.net ) every morning, read worthwhile emails, and then write. My routine is next to sacred. One neighbor leaves the house at 6:00 a.m. to work at the gym. A friend gets up before anyone else to enjoy coffee with three friends: Peace, Quiet, and Thinking. Another gets up before sunrise, meditates, and takes a long walk. Another friend enjoys early activities at the senior center.
Choose your joy and love yourself enough to do it every day. You will be surprised how your unwelcome friend, Anxiety, shrinks.
Until the next time: Live while you live.
Jennifer Goble, Ph.D., LPC, is the author of "My Clients…My Teachers," and the blogger and writer of Rural Women Stories: www.ruralwomenstories.com.
Powered by WPeMatico