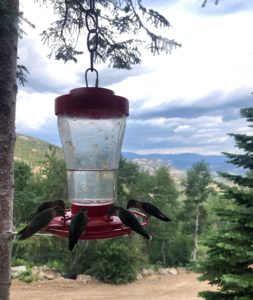 I have recently been aware of the  imbalance between people who feel safe to share opinions and those who don't. On several occasions, to avoid verbal abuse, I chose to stay silent. I learned years ago; if something happens to me, it happens to others. It's a sad story, the war against those who speak loudly with vehemence while silencing people around them.
Last week, retired Supreme Court Justice John Paul Stevens died at the age of 99. He had said, "People can disagree without being disagreeable." As individuals, families, and communities, we NEED to adopt his philosophy.
When we were young, parents, grandparents, and teachers expected us to say, "Please, thank you, and I'm sorry." Does it seem we have lost those basic manners? We also learned that effective communication included speaking AND listening.  We are responsible for our mental wellness, and a clear voice, courage to say words, is necessary if we want an average level of psychological well-being.
Why do people hang out with folks similar to themselves? They share commonalities. For those reasons, we have China Town, Little Italy, Catholics, Republicans, and on-and-on. We gravitate to people who accept us and have similar beliefs. It's natural. It's called belonging or
sharing mutual values.
It is unrealistic to think friends, families, or communities should agree on everything. We are not robots. We have freedom of thought, and in safe circles, we have freedom of voice — freedom of speech.
Every member of a group deserves to speak. Kids contribute even though parents make the final call. Students participate in discussions even though teachers direct the class to factual knowledge. Love relationships thrive when two people share thoughts without criticism.
Saying words and allowing others to do the same is respectful and productive. But, some people toss out hurtful zingers, stabs, and put-downs. I don't understand why they are often admired or revered for their nasty, mean-spirit. Someone who isn't reasonable and civil never
earns my respect. In any group, it is normal and healthy to have diverse thoughts, and like Justice John Paul Stevens said, "People can disagree without being disagreeable."
Since 1791, the First Amendment, part of the Bill of Rights, protected the freedom of religion, of speech, of the press, to assemble, and to petition the government. It gave every person the right to speak, not just a designated few. Today, many people, in friendships, families, and government, have lost their voice out of fear of punishment, exclusion, or powerlessness. Our First Amendment Right is in jeopardy, not just freedom of speech, but religion and press.
For the sake of mental wellness, disagree without being disagreeable, and never lose your voice.
Until the next time: Live while you live.
Powered by WPeMatico