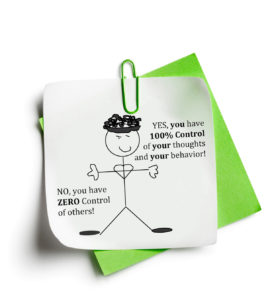 For mental health, we probably need to boycott television. I fear we are in for continued painful conflict because of — you know. We must have nothing better to do than get all fired up over political decisions over which we have little control. Once we vote, we are merely pawns an a chess board.
Let's take the topic of a border wall. My granddaughter, husband, and I were enjoying breakfast in a delightful, and noisy restaurant.
We visited and laughed about a menagerie of topics, including the wall. As we stood to leave, a woman appeared from nowhere. She said, looking back and forth between my husband and me, "I didn't intend to eavesdrop, but I could tell from your conversation that you (pointing her finger) believe in the wall and you don't." She then turned her body and leaned into me. "My son works for border control, and you have no idea the terrible things happening there."
She told a sickening story that was hard to hear and harder to erase. Because I have spoken with many people who live and work on the border, the story didn't seem believable, and I asked, "Why would they do that?" she leaned in further and with fire in her eyes said, "Because they CAN." She jerked her head, abruptly turned, and left.
Silently, we stood stunned. Was that restaurant road rage? I think it was. I watched her get into a bright blue SUV and tear out of the parking lot. My granddaughter said, "Okay then. She didn't want to help the women; she just didn't want to SEE the rape happening."
I was glad not to live in her body. She was an excellent example of the inability to control one's behavior, being aggressive instead of assertive, and attacking instead of inviting conversation.
Maybe she was afraid for her son's safety.
Another woman shared a story of two farmers in the 30's with different political views. They sat around a wood burning stove smoking their pipes, and arguing vehemently about politics. When it was time to go home, one stood and shook the other's hand and offered to help him plow his ground the next day.
I want those days back.
Have we lost the art of disagreement?
It's healthy to have opinions and normal to feel anger. But, not hurting yourself and not harming others are the two main rules when feeling out of control. We must remember, words hurt too.
My mother would have said, "I hope she feels better," along with, "Bless her on her way." I took her wise advice.
Good mental health requires us to have a clear voice, but not at the expense of others.
Until the next time: Live while you live.
Jennifer Goble, Ph.D., LPC, is the author of "My Clients…My Teachers," and the blogger and writer of Rural Women Stories: www.ruralwomenstories.com.
The post Have we lost the art of disagreement? appeared first on South Platte Sentinel.
Powered by WPeMatico