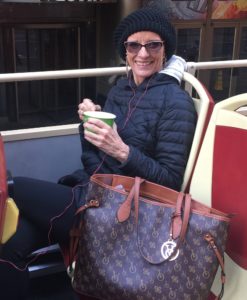 Day nine was diverse and a little melancholy, not in a negative way, but looking at sights with different eyes, knowing my time here was nearly over.
I started with a visit to the Carnegie Hall Museum, a first; what an architectural marvel, and I was surprised to see what famous performers have graced Stern Auditorium / Perelman Stage.
The Hop On Hop Off bus was next on my agenda, and I chose the Uptown tour. It was a gorgeous day, the sun on my face was rejuvenating, and seeing my favorite places from an elevated perch was refreshing. I truly did see so much more than while walking on the streets, or taking the train where I see nothing.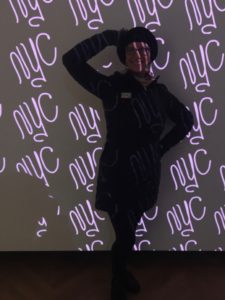 I "hopped off" the bus to visit Andrew Carnegie's home on 5th Avenue and 91st Street. It is now the Cooper-Hewitt Museum, a first. I enjoyed the exhibits, but I especially noticed the ornate woodwork in the home of a man I have researched extensively. (Getting the Old Library in Sterling, CO, an Andrew Carnegie Branch Library, on the National Register of Historic Places) Making his building my home and business was another memorable time in my life.   I like to visit Carnegie Libraries when we travel; we even hunted one down in Ireland.
After the bus ride, I searched for the Covenant House, a first, a home for homeless kids. I found it to be in a sketchy area on 40th Street and 11th Ave. I didn't get to go inside because the directors were not there, but I admire their efforts to help kids, no matter the quality their address.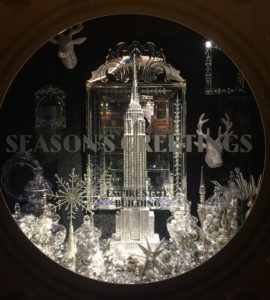 I ended the day with an open-bus night tour, and the Empire State Observatory.
The city lights were beautiful and seemed like a blanket of peace across the fast-forward pace of the nearly 8.5 million people who live in NYC.
My last day: NYC haircut, or so I thought. I arrived, and she asked if I wanted coffee, tea, water, or champagne. I wonder what I said. She then washed my hair and started blowing it dry. I thought it odd since most beauticians cut my hair wet. She then separated sections of my hair and started blowing the first section dry with a round brush. I looked around her station and didn't see any scissors. I said, "Aren't you going to cut my hair first?"
With an abrupt stop, and eyes open wide she said, "Oh, we don't cut hair here, we just blow and style. Did you want it cut?
We laughed, I tipped her big, finished my champagne, put on my hat, and left.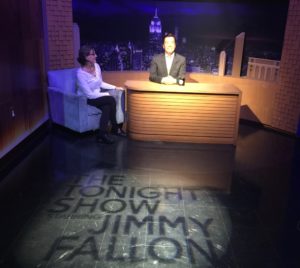 I never once thought there were salons not cutting hair. The stylist said women spend $50.00 to $100.00 to have their hair washed and blown dry. Some, especially those with long hair, come several times a week. I think I didn't do my research. Another example of the assuming error.
Wow!
Laughing inside, I started my trek to  Madame Tussaud's, a first. I've never thought it was worth seeing, but it was on my NYC Pass, so I decided to give it a try. It had to better than the haircut, and it was. It was weird to have realistic wax people looking at me. I stood within two inches of their faces, looked at their makeup, and the texture of their skin. I touched them. It felt intrusive and rude. When an employee moved, I jumped.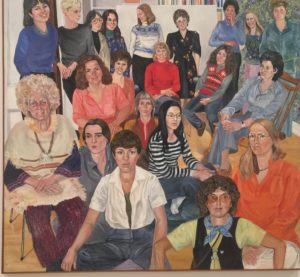 I took the big bus on the downtown tour, hopped off and walked the High Line
to the Whitney Art Museum, a first. It had two floors of portraits, and I have so much respect for artists who can draw authentic eyes and mouths, I must learn to draw faces.
I enjoy museum restaurants, and this one was no exception. I sat by a woman (Suzanne) who was eating something beautiful, (Olive oil cake, pears, vanilla ricotta, and pistachios) and we struck up a delightful conversation. We had a lot in common, especially our love of NYC.
Catching the train home was thankfully uneventful.
What a city.
I now need to pack:( I leave Saturday.
Two Months of Firsts – #24
Posted on January 13, 2017