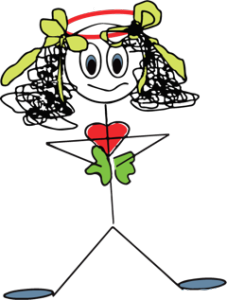 This week, a special, young family had their first baby boy…I heard from friends their 30-year-old granddaughter had a severe stroke…
An Arizona friend told me she was diagnosed with ovarian cancer, and her mother died from the same disease…
I had a lengthy conversation with a neighbor about getting older, aging parents, and the fear of how death would come…
A single woman told me her heart is attached to a married man, and has been for over 40 years…
I watched families young, old, large, and small, laughing and having fun…
I saw couples walking and holding hands…A woman stood on the corner with a sign asking for money as she cared for a baby in a stroller…
News was inundated with another mass shooting…
All the scenarios caused me to think about the complexities of life; the ups and downs, the unexpected, the odd, and the inevitable.
Life is often called a journey. It has been compared to heaven, and to hell.
It isn't the same for everyone.
It is seldom fair, it is unrelenting, and it repeats itself.
This week, I am also listening to an audio book called "A People's History of the United States" by Howard Zinn.
Most of it, as he describes events of the past three centuries, sounds like today; the rich get richer and rule the poor, minorities are subjugated, shooting is a problem solving technique, and those with power use it against those with little.
Since the beginning of the United States, babies are born, people love, families matter, illness strikes, death comes to all, prejudice destroys, and violence prevails.
I heard my great Grandma Hicks and Grandpa Goble talking about their fear of the future:  How young kids are going to pot, (not the same pot as today), and the whole world is falling apart.
I would guess their grandparents had similar conversations.
Life is what it is.
This moment might be or might not be what we want, or all we get, but it is ours.
Yesterdays are gone, and tomor-rows are crapshoots, depending on our luck that day.
Life can elate us and as easily deflate us.
Our happiness and mental wellness depend on our attitude, gratitude, tenacity, and living in the present.
Just my thoughts on life – today.
Until the next time: Live while you live!
(Jennifer Goble, Ph.D., LPC, is the author of My Clients…My Teachers, and the blogger and encourager of Rural Women Stories: www.ruralwomenstories.com.)
The post Life is a journey that depends on mental wellness appeared first on South Platte Sentinel.
Powered by WPeMatico