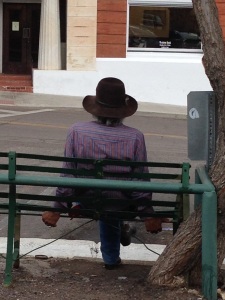 Live a good story
Everyone's life is a story. History is passed to new generations through spoken and written stories.
The decisions we make, the friends we choose, and our family/community environment all contribute to our personal stories.
Would you be pleased to watch the true story of your life on the theater screen? Would you invite your neighbors to join you at the premiere?  If not, why not?
We cannot change the story we have written up to this moment, but we have a lot of control in shifting the story line and changing the plot.
Donald Miller, author of Blue Like Jazz, spoke on how we can make great stories from our lives. Following are characteristics of what a good story needs:
Know what you want
Make what you want something honorable – humanitarian
Do not do anything that interferes with what you want
Welcome a little conflict – often they can set us on a new path
Work hard to get what you want
Do things that create fabulous moments and memories
Imagine your life when you achieve what you want
Remember great decisions make great stories
One thing I know for sure, life is full of choices, consequences, and surprises. It also throws us lessons we don't want. All are components of great stories. Every book we read, movie we watch, and person we know is a story.
Good stories make us think, laugh, and cry. I once went to Unique Lives and Experiences lecture series. I heard amazing women tell their life stories: Sally Fields, Leslie Stahl, Maya Angelou, Cokie Roberts, and Gloria Steinem.  Their lives were full of disappointments, thrills, and hard lessons learned. They told details of their lives with honesty and humor. Each had the entire theater captivated. The exception was Julie Andrews; she only spoke of the good times, and her story did not seem authentic. She had a perfect childhood, doting parents, and her career opportunities came easy. Her story was so boring that many left the theater. I could not imagine suffering through dinner with her.
Don't be Julie Andrews. Make your story rich with you as the protagonist. Welcome the hard times and cherish the wisdom earned. You are the author of your own book; it is your legacy. Imagine your story on Broadway with you leading the standing ovation. Make it happen.
 Until the next time: Live while you live!