Written By:
Cheryl
From:
CO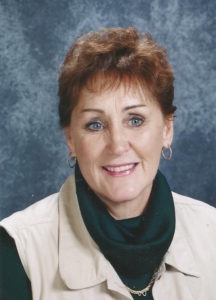 When I was a little girl, I didn't do typical girl stuff. I went on adventures with my little brother. My dad worked for the Department of Wildlife, and we lived on several wildlife refuges. Those years deeply developed my love of animals and Mother Nature.
My little brother was two years younger than I, and two sisters came when I was six and eight. When I was young, I had great aspirations. I wanted to be an archeologist and study artifacts in Egypt. I wanted to be a pilot like Amelia Earhart. She was my first S/hero. S/hero is a female hero. I use the term in my teaching and counseling, referring to women who do are courageous.  I was in the eighth grade when I wrote a paper on Julius Caesar, and the teacher said, "You are a good writer." A light bulb went off, and so began my love of writing. At first it was only poetry, but I had several published – thus, that goal started evolving.
My first 'Aha' moment was when my grandmother told me her story. At the age of 23, I knew it was important to family (others maybe?) to share a small piece of her 80+ years of living. She was a teacher, trained at Chadron Normal School. After she married a rancher who worked for her father, the school board told her, "Now, your job is to be a homesteader's wife." She was not allowed to continue teaching, but lived on the ranch through the Great Depression raising 7 children – one being handicapped.
When I asked her if she ever thought of doing something else, she was contemplative to the point I felt she was not going to answer. Finally, with tears in her eyes, she said, "I don't think anyone ever asked me that. And I don't think I ever really had a choice…"
Many years later, reading Tillie Olsen's Silences, I was made aware of the fact that many, many women lead lives of "quiet desperation" – never having any chance to fulfill God given talents and desires to be something more than a wife and/or mother.
I thought that was just wrong, and said, "I am not going to do that!"
(This is a perfect example of: we make plans, and God laughs.)
I married young, but only had one son. I worked two jobs to put my husband through college. After twenty-two years of marriage, my husband died of a brain cancer.
This was a huge turning point in my life.
I was thirty-nine with a 21year old son. I told my parents, who were both teachers, I wanted to go into social work.
Their response was, "What? You don't want to be a teacher, but you're going into an even tougher career where you earn even less?"
My son said to my mother, "Grandma, don't worry, she goes through these stages and then she gets back on track."
Yes, I did get on track – the one I was destined to be to fulfill my purpose in life!
I went back to school full-time. It was my turn.
I didn't choose Social Work; it's my calling.
My son, once introduced me to a friend, by saying, "This is Mom Teresa."
Ironically, Mother Teresa was my second S/hero. I have read all of her books. She truly lived by sacrifice and commitment to giving. She was my female Jesus while she walked this Earth; now she is a Saint.
My brother made that terrible choice of ending his life at age 54 after long and trying struggle with alcoholism. My mother's health deteriorated after his death, but the last ten years of her life were spent being loved and cared for by her daughters. She went to her heavenly home in 2015; life will never be the same without her presence here.
In closing, I hope my story somehow inspires others to write their own – or help someone write theirs just as Dr. Goble has done through her great website. My grandma's story is there too: Woman of Substance. 
Writing is the most therapeutic tool I have found – so far!
May 6, 2016
Dr J's Comments
I met Cheryl for  the first time when she graciously told me her story. She is a busy social worker and author of
SPLIT
, a book of three girls stories whose lives contain subjects of gender identity, childhood sexual abuse, suicide and mother/daughter relationships. Cheryl respectfully addresses difficult subjects faced by so many young girls. I so enjoyed meeting her, and appreciate the support she continues to provide for young girls, teens, and women.